The Team
@Trade Shows
What the industry has to say
Our new office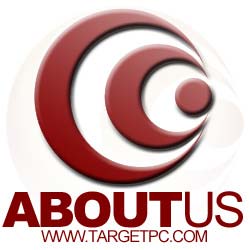 Launched in September 1999 and now serving to provide a broader range of technology information compared to similar online publications. Since the very beginning we've built a strong reputation among thousands of daily readers with our quality reviews and technology news. We became one of the leading technological publications on the internet.
Our scope incorporates the latest product technologies. Our team is comprised of dynamic professionals who's differing expertise blankets range from the latest computer innovations all the way to high end electronics and the IT world. We have the combined knowledge to provide information and reviews that every user can appreciate.
We are a multicultural, international team so we all watch the change in the technology industry from a different perspective. Most of us are (or at one time) were casual users who simply want the best performance from our equipment, without spending ridiculous amounts of money to achieve our goals. We feel that by sharing our accumulated knowledge with the everyday user, you will ultimately benefit from the information found here. Making informed purchases and educating yourself will assure your technological enjoyment. We are here to serve, please use our resources to your advantage.
Since our introduction, Target PC has not only given valuable information to its audience but also closely worked with companies in order to improve their products and services.