CES - Consumers Electronics Show 2006
It's that cold time of year again when we get that lucky chance to pack our bags and leave towards the sin city of the world for the one and only Consumer's Electronics Show. Taking place once a year in January, CES has proved to be one of the most complete and biggest electronics show in the world. While we found last year's show to be one of the most attended and interesting, this year we expected to nothing less.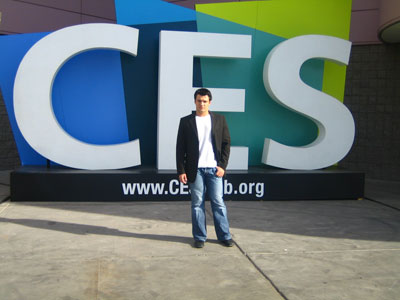 Comdex taking place every month of November was of course the main event paying attention to the IT world. With the cancellation of Comdex in 2004, hundreds of companies counting on the famous once a year event had to start looking elsewhere to keep their clients up to date.
For our regular readers, you most probably already know that the cancellation of Comdex didn't come by surprise. While the show was enormous during its existence, the few recent years dramatically put this event to its lowest attendance, mostly due to the several changes of ownership and nothing less than weak management.
Panasonic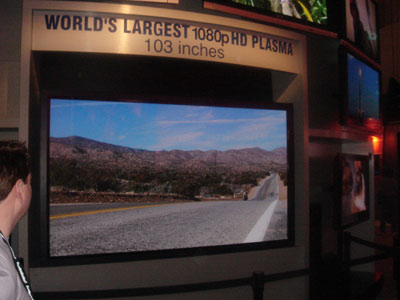 Panasonic got a lot of attention this year with their public display of the world's largest 103 inches 1080p HD Plasma TV. They had quite a few samples around their booth, that unit was definitely getting some very big interest around the audience. The image was simply outstanding.
Samsung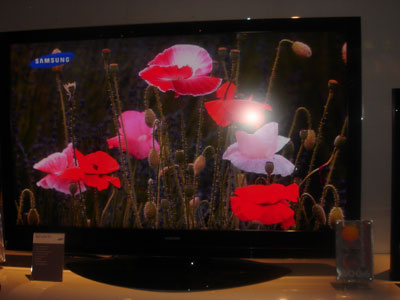 Samsung had without doubts the hottest booth at the 2005 CES show mostly due their presentation of the former world's biggest Plasma TV. That 101" screen got some very interesting media coverage all over the world. This year however, Panasonic took the leap with their 103" model while Samsung is still at 101" inches.

This year's surprise was their 82" LCD TV; officially the world's biggest LCD TV to date. The unit supports a 1920x1080p resolution, 5000:1 dynamic CR ratio, DTV with DVR and connectivity such as 2 HDMI inputs, USB and IEEE1394.
Sharp (Aquos)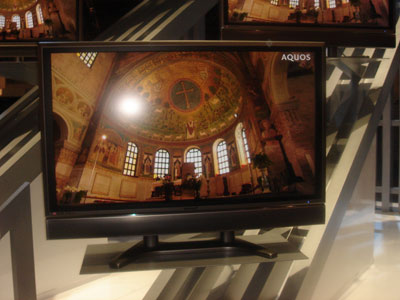 Aquos had their 65" LCD HDTV on display. This unit is the biggest LCD TV available on today's market for sale. Features include a maximal resolution of 1920x1080 1080p, a digital cable ready with cable card slot and a 4 wavelength backlight system for deeper reds.