JVC

At the JVC booth we found a cool innovation in car mobility. Their new in dash car DVD player acts as a normal DVD player for the front dash and in addition gives you the option to remove the LCD unit and install it in the rear head rest using the included rear mount.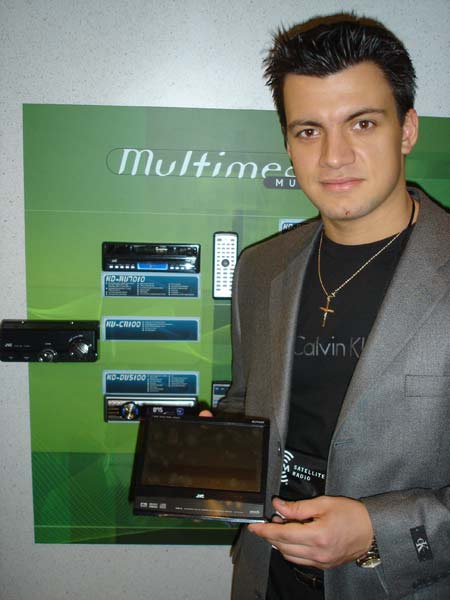 The unit is available on the market for a similar price as their pioneer competition.
SHARP – AQUOS.
Over at Sharp with their AQUOS brand name for TV's we saw an attractive 65" LCD TV.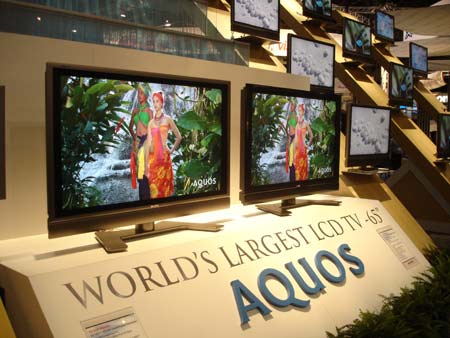 This unit is the world's largest production LCD TV with a response time of less than 12ms.
D-LINK
D-Link had a pretty big booth over at CES showing off their latest innovations. Interesting products included their new GamerLounge products. The D-Link GamingLounge routers provide an uninterrupted and latency free gaming experience.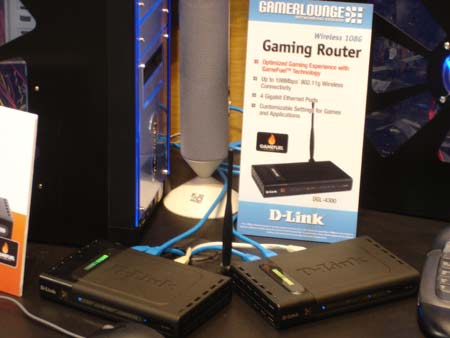 The DGL-4300 gaming router supports up to 108Mbps 802.11g transfers, 1000Mbps Gigabit ports and customizable settings for games and applications. Other products in the GamingLounge section include the DGL-4100 Broadband Gigabit gaming router along with the DGL-3420 Wireless 108AG Gaming adapter. We should be taking a look at these products very soon.
They we're getting some good attention with their Media Player line.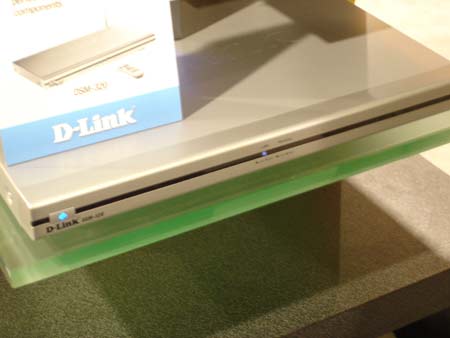 The DSM-320 is the standard media player that connects to your existing home entertainment center allowing the sharing of music, videos and photos on your big screen TV. The DSM 320 supports IEEE 802.11g wireless standard with transfer speeds up to 54Mbps.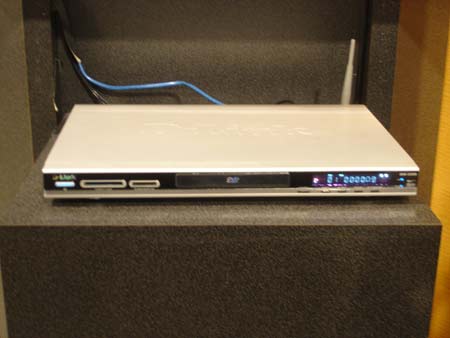 Their newer DSM 320RD media player offers the same functions but in addition features a built in DVD player along with a smart card reader. The more high end version is the DSM 5208R and in addition also acts as a wireless media server.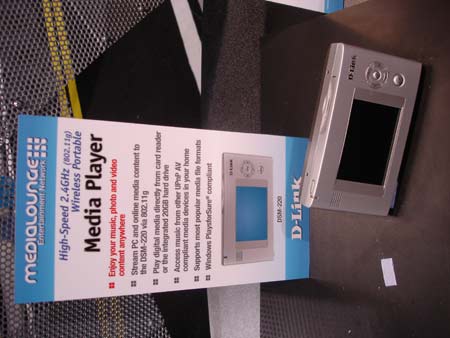 D-Link had a prototype DSM-220 portable media player featuring a built in LCD along with a 20GB hard drive. This unit has an integrated 802.11g connection allowing to stream data anywhere in the house.