LG Philips
20.1 inch LTPS AMOLED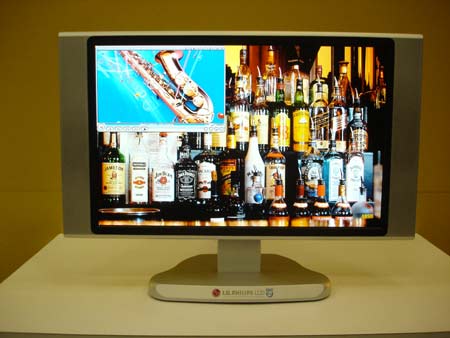 On the second floor over at LG/PHILIPS a prototype 21.1inch wide XGA LTPS amoled LCD screen was on the floor. This unit supports a resolution of up to 1280x800, 1000:1 contrast ratio and an impressive 0.01ms response time.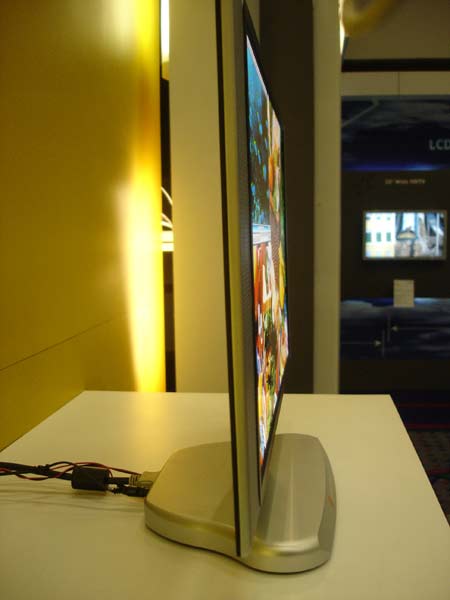 What's even more interesting is that the unit it self is less than 1 inch in depth. This technology is scheduled to touch the market around 2007 for computer screens and could go into replacing your home TV's by the end of 2009.
Applied IPS technology – 2.4inch VGA screen for mobile applications.
Other interesting products from the LG Philips group were their 2.4inch VGA screen designed for mobile applications such as cell phones. They had a prototype mobile phone on display and the end results we're as if you we're watching a standard PC LCD screen.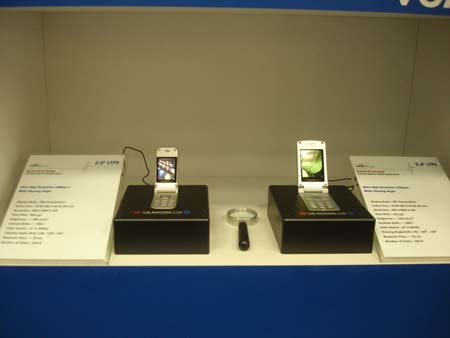 The LCD spots an active area of 34.84(W)x49.42(H), a resolution of 480x640 along a 332 ppi pixel pitch. The contrast ratio is at 300:1, response time 25ms and supports up to 262k colors.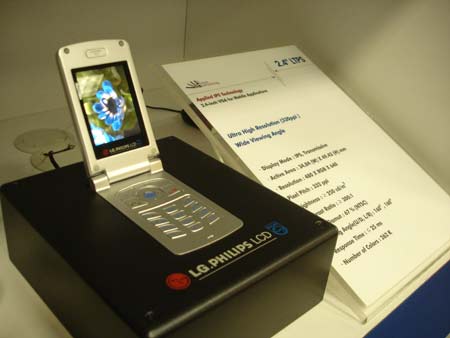 Their staff showed us a little demo using a magnifier glass on the 2.4VGA screen along on a 2.4 standard display and the results spoke for them self's; no pixels!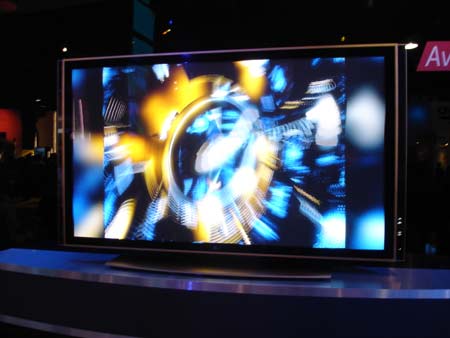 At the LG main booth an interesting product was their 72" plasma screen. This 72" is the biggest plasma in production on the market going for a whopping 50,000$ USD.